Krajowe Centrum Złota: System created by an alchemic method
Client:
National Gold Centre (Krajowe Centrum Złota)
This story has a lot to do with gold. First, our client is National Gold Centre (orig. Krajowe Centrum Złota). Second, the solution which we had to create turned out to be really unique.
The client deals with precious metal trading and offers deposit programs based on precious metals. At first sight, everything looked pretty standard; we were supposed to update the client's visual side. The challenge happened to be an old system using a technology that had not been supported for years.

What's more, we didn't have a chance to get in touch with an original developer of the software that had been in use since 2007. We received a ciphered database and only on the basis of it, we had to recreate the system from a couple of years back. The system itself happened to be unusually complex. It relied on a few levels of partners that received commission. This, however, was dependent on dozens of parameters. Recreating the system and its reconstruction is almost an IT alchemy. 'Almost' because you can't make gold from lead and our experts managed to recreate the system without the original code.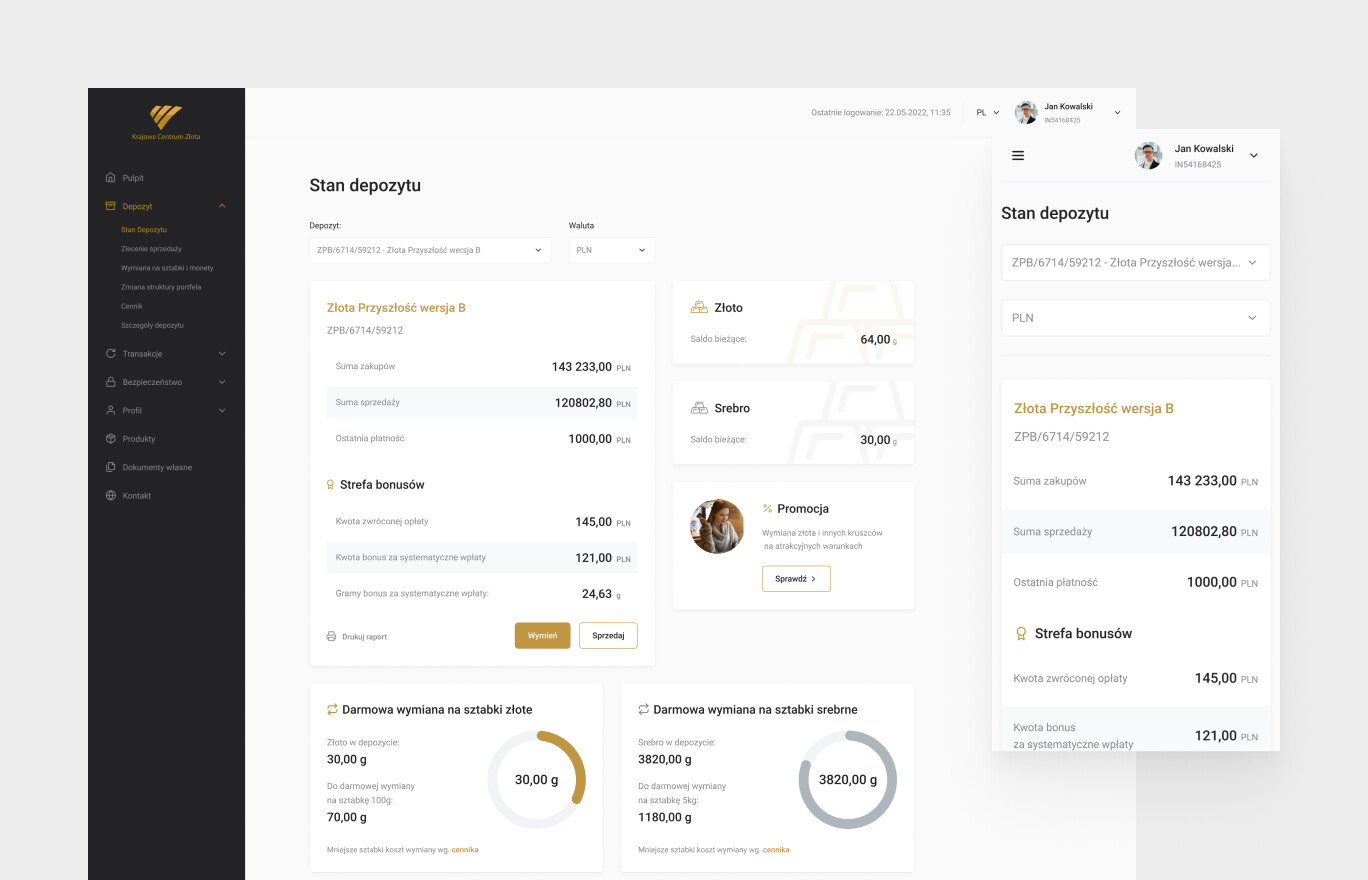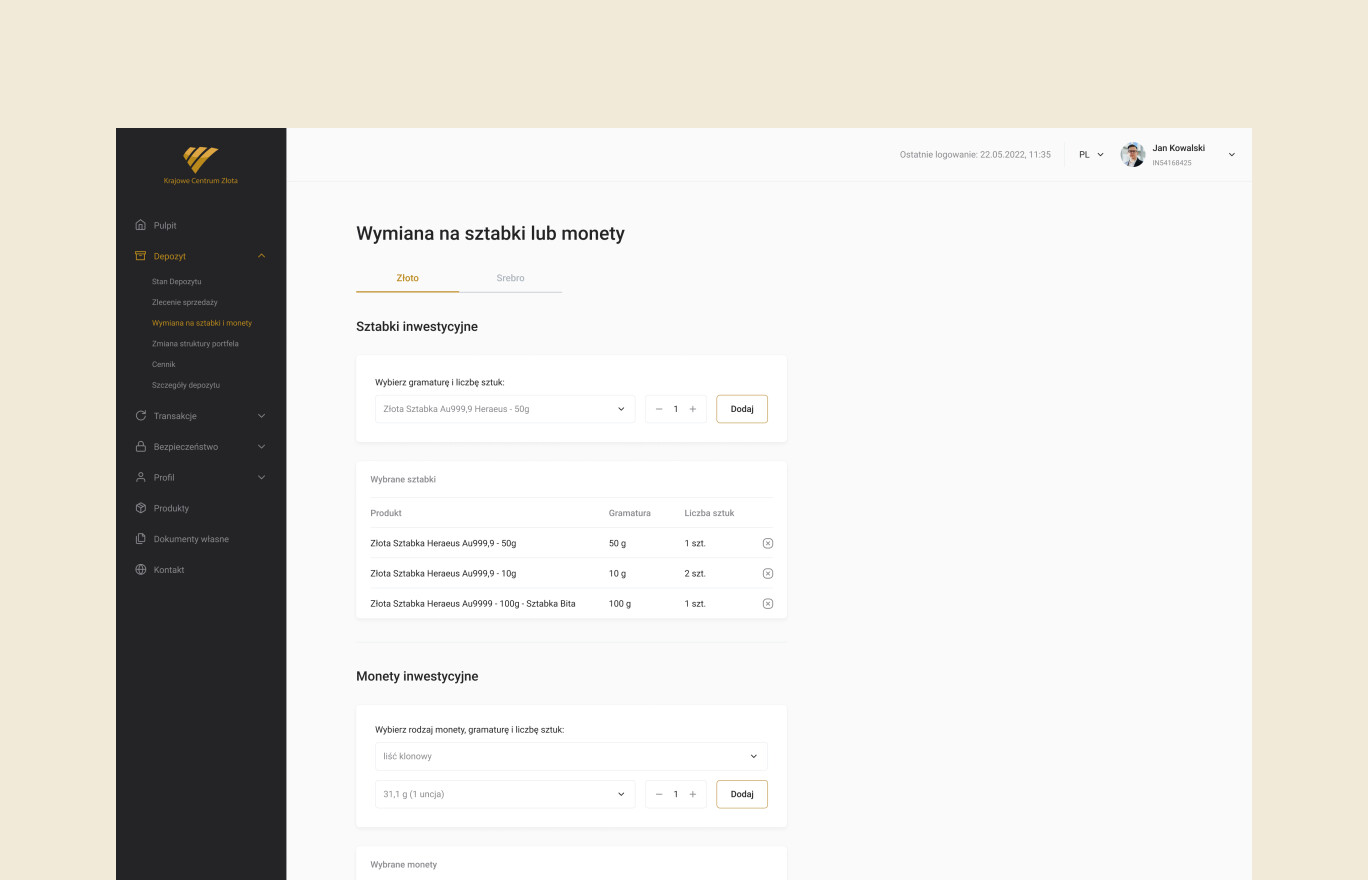 Realization process
Security and stability in a solid layout
The president of National Gold Centre looked for a way to keep the system and the engine of what the service had been using so far. He cared about archival data that is priceless in this kind of business. To recreate the code, we used the client's public website. Creating the code basing only on the graphical interface turned out to be difficult and time-consuming. To tell the truth, we hadn't worked on a similar case before. However, this was not just about recreating; we also wanted to implement some of our solutions.
These are based on our proprietary CMS that ensures structures that are safe for a sales system together with stability and efficiency.

A sales platform needs to be safe but also embedded in a well-designed layout. In other words, it needs to look good and be intuitive. Moving around the website should not be a problem for a user, especially that the structure of the service is quite complex. That's why, our UX experts designed a light and intuitive website based on standards of user experience.
Solution and implementation
Result worth its weight in gold
This story really increased our self-confidence, although we never lacked one. The achievement of our developers is really creditable. Thanks to a Sun Group team, we managed to recreate the client's system and enhance it. Thanks to collaboration with us, National Gold Centre received a new system with a new layout. Thanks to our technology, the system can be now developed in the future. Our CMS, which the new system is based on, gives much more possibilities of editing.
Thanks to Sun Group, the customers of the client now have a very functional interface without losing the history of their previous transactions. This was a reason why we had to recreate algorithms of the old system. We now have a result worth its weight in gold. A result we achieved thanks to the work of great developers and designers of Sun Group.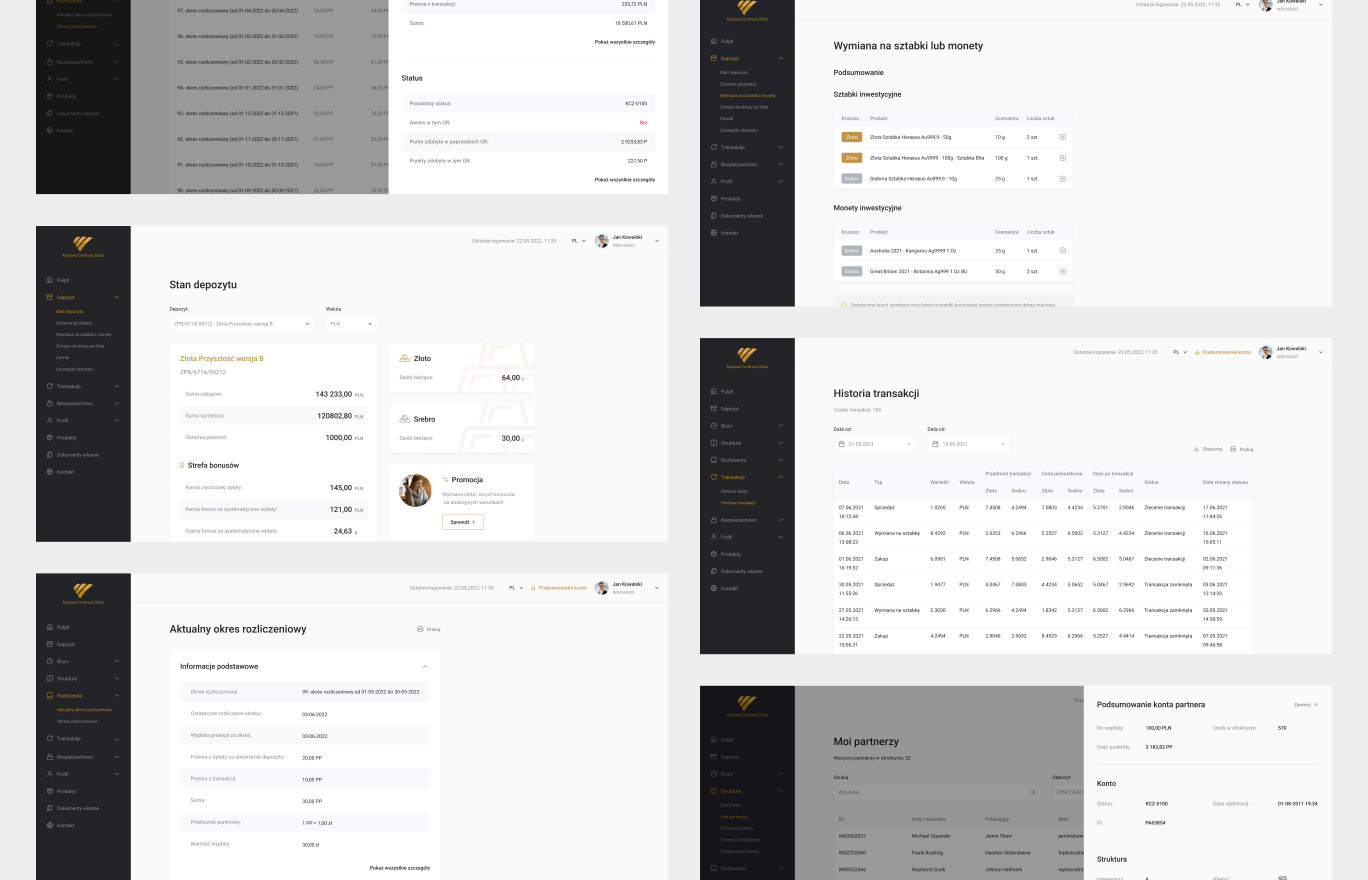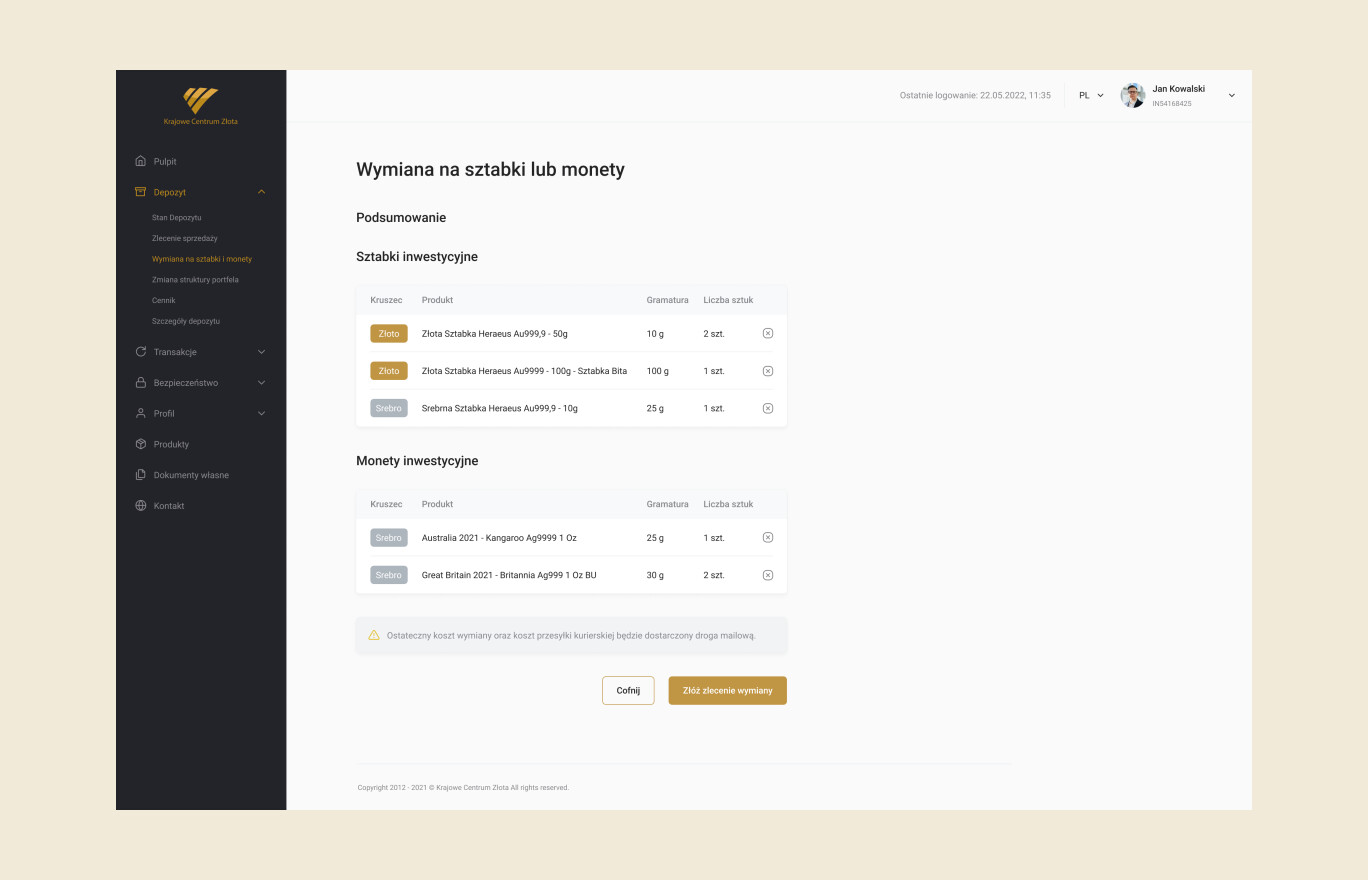 Effects
Golden age is only starting
Hundreds of lines of code
Without access to the source code, we recreated a complex client's system from a few years back and upgraded it to current standards.
Data security
During all the programming work, we managed to keep the whole history of transactions and all historical data; something unusually important in this branch.
Proprietary CMS
Our own convenient and stable CMS guarantees a full control and security of data.
New design
Thanks to a much more functional interface, moving around the website is intuitive and everything looks light and modern.
References
Trust of our partners is a great distinction for us
We've been cooperating with Sun Group for 15 years! Such a long cooperation time is perhaps the best recommendation. We entrusted their company not only with three online stores but also with a complex data management system. Sun Group has also realized a couple of bigger and smaller projects for us. I truly recommend them because they really know their business.

Working on the project for our company had two workstreams. First of all, we needed a new, advanced website for clients from more than 100 countries. What we also needed was creating a B2B platform for PH, integrated with our ERP system. Sun Group employees proved many times that the more difficult the project, the bigger the motivation they approached solving it with, creating reliable and useful websites. We've been cooperating for a couple of years and this has been one of the most successful and fruitful projects.

Sun Group, among other things, prepared a modern gaming service with a gaming forum. The realization was beyond our expectations. The work went very smoothly, according to the schedule and timetable. We are very satisfied and with future realizations we will surely keep cooperation with Sun Group in mind.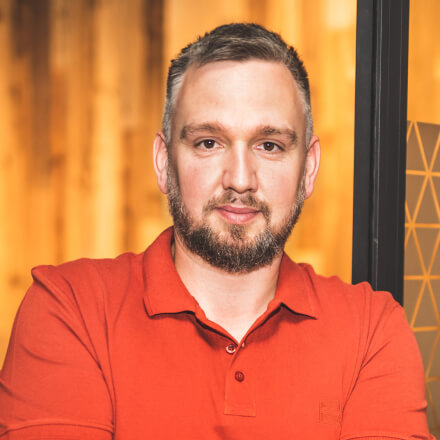 Sebastian Sowa
co-CEO, New Business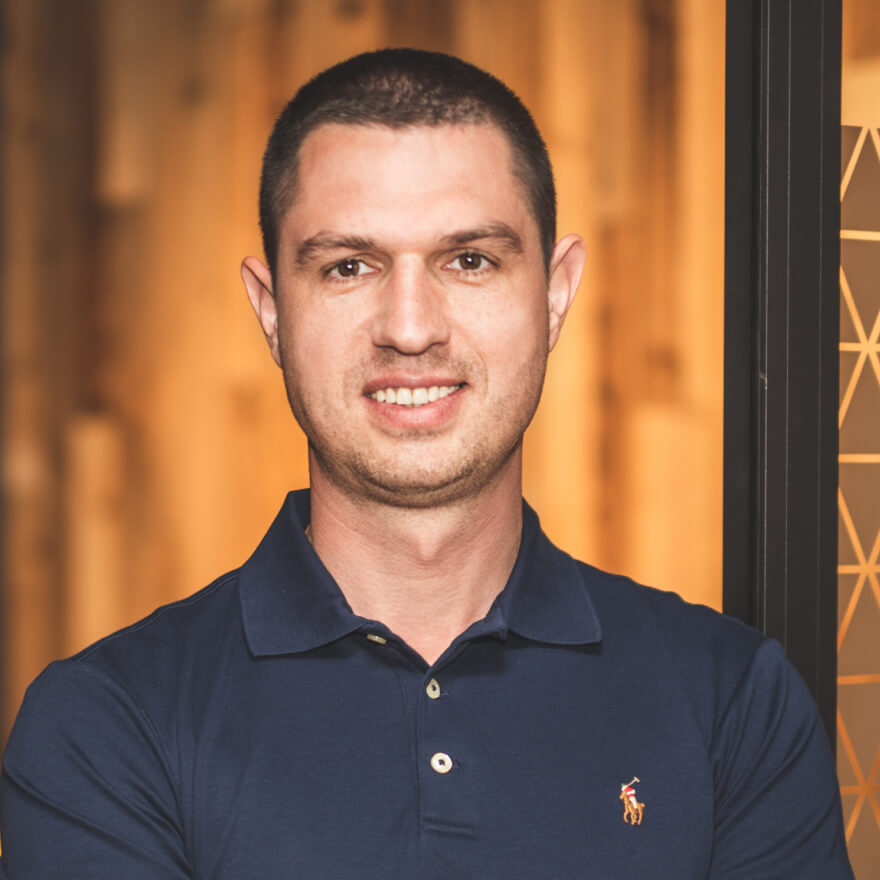 Michał Wiedera
co-CEO, New Business